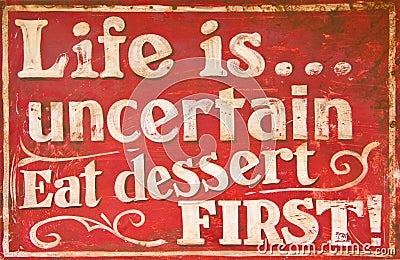 Who doesn't LOVE puddings??!!  Here at The Pantry we are all so passionate about a little something sweet. So when we thought to introduce Pudding club to The Pantry we were convinced it would be a success, and we weren't wrong! On our first night we had a full restaurant of 60 guests and even managed to have a waiting list. The first table walked through the door and ordered a Gin & Tonic from our range of 20 gins and sat with anticipation of what was to come, that certainly set the theme of night!
To start we offer our guests fresh baked breads with oil and vinegar from our bakery, The Pantry Bakery situated in the new horse racing museum, Palace House. This was followed by a delicious main dish of slow cooked pot belly served with crushed new potatoes and a pork jus or a goats cheese and beetroot tart.
Then it was time to move on to the puddings which we served in two parts , 3 hot and 3 cold. The hot puddings were Lemon Puddle Pudding, Daryl's Nan's Baked Rice Pudding and a Rhubarb crumble. There was a lot of love for the Daryl's Nan's pudding (Daryl is our head chef), infant it looked like a contender for favourite passing of the night.. more on that later!
Then to follow were the cold puds, which included rather scrumptious chocolate and raspberry torte, a thick rich chocolate ganache chocolate on a thin pastry case you could see people swooning with each mouthful, then a treacle tart and a light strawberry Eton mess. So 6 desserts later people were feeling pretty well fed and very satisfied. During the evening people were asked to score each dessert and it was interesting to hear people favourites.
Drum roll please……………… and the winner was The Chocolate Torte, closely followed by the Lemon Puddle pudding.
So back by popular demand with a Summer Theme on Tuesday 18th July.
£27 per person for bakery breads, main course and 6 puddings!
We will be serving our bakery bread again with main course choices of Pan fried Salmon or Suffolk Chicken breast both served with a stir fry of summer vegetables, chilli and sesame seeds.
We like to keep the puddings a surprise for the night but you will be in pudding heaven for sure! Booking is essential, please call on 01638 661181 or email pantrynewmarket@gmail.com
We look forward to seeing you for a night of fun and indulgence!!